In our more complex operations, we align our approach to environmental management with the internationally recognized standards ISO 14001 and ISO 50001.* In our smaller and less complex operations in Japan, we have implemented our own 'JT Green System', which promotes a simple and consistent approach.

ISO 14001 encourages businesses to think more broadly about environmental issues – not only those associated with their direct operations, but throughout their entire value chains. A revised ISO 50001 standard was issued in 2018, and we are in the process of broadening our approach to energy management according to the new framework.

We are also working to streamline and better integrate our environmental and energy management systems with other business considerations, such as quality, occupational health and safety, and business continuity.

To objectively review our approach to environmental management and our overall performance, we use external disclosures and ratings agencies, such as CDP and the Dow Jones Sustainability Indices (DJSI). In DJSI's environmental dimension, we improved our rating and achieved the maximum score in Environmental Reporting and Climate Strategy.


ISO 14001 certification
We use ISO 14001 as the framework for our environmental management systems to manage significant environmental aspects, mitigate risks, and optimize opportunities. We track the proportion of our cigarette and tobacco-related factories that are certified to ISO 14001. Our aim is to achieve 100% ISO 14001 certification of those factories by the end of 2020. Data for current and past certification of our factories can be found here.

*ISO 14001 and ISO 50001 are the internationally recognized standards for environmental management systems and energy management systems, respectively. These standards do not prescribe absolute performance requirements. Rather, they provide us with a framework to help build effective management systems that deliver continual improvement in environmental and energy performance.
CDP A List and Supplier Engagement Leader
This year we regained our spot on CDP's prestigious "A List" for climate change, having done so previously in 2016. We are also very proud to report that we are included in the CDP "A List" as a global leader on water security for the first time and recognized as a global leader in engaging our supply chain in addressing climate change. This is recognition of our approach and performance in relation to tackling environmental challenges.


We are honored to be included in CDP's Water Security "A List" for the first time, following our recognition in CDP's "A List" for climate change in the same period. This clearly reflects our continued holistic approach to address environmental issues particularly water risks that can have a major impact on society and our business. We will continue our work to tackle environmental challenges and thus fulfill our social responsibility to help achieve a sustainable society.
Kazuhito Yamashita

Director and Senior Vice President
Chief Sustainability Officer, Compliance and General Affairs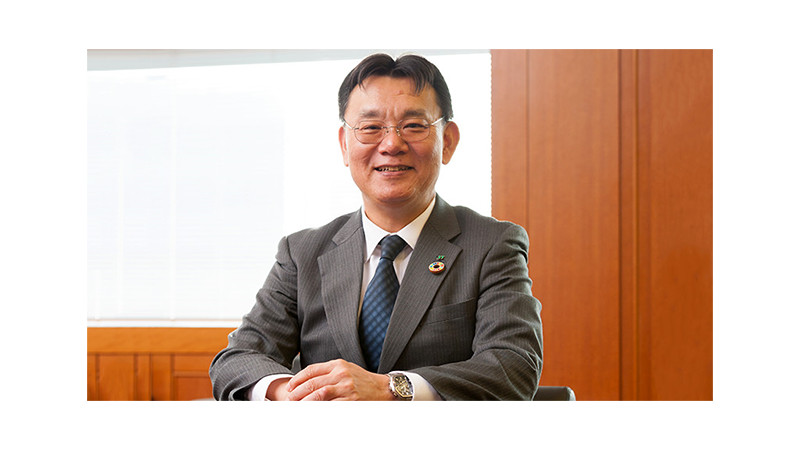 Related links