In our more complex operations, we align our approach to environmental management with the internationally recognized standards ISO 14001 and ISO 50001.* In our smaller and less complex operations in Japan, we have implemented our own 'JT Green System', which promotes a simple and consistent approach.

ISO 14001 encourages businesses to think more broadly about environmental issues – not only those associated with their direct operations, but throughout their entire value chains. ISO 50001 provides a framework for our energy management system and helps us to continually improve our energy performance.

We are also working to streamline and better integrate our environmental and energy management systems with other business considerations, such as quality, occupational health and safety, and business continuity.

To objectively review our approach to environmental management and our overall performance, we use external disclosures and ratings agencies, such as CDP and the Dow Jones Sustainability Indices (DJSI).
ISO 14001 certification
We use ISO 14001 as the framework for our environmental management systems to manage significant environmental aspects, mitigate risks, and optimize opportunities. We track the proportion of our cigarette and tobacco-related factories that are certified to ISO 14001. Data for the current and past certification of our factories can be found here.

*ISO 14001 and ISO 50001 are the internationally recognized standards for environmental management systems and energy management systems, respectively. These standards do not prescribe absolute performance requirements. Rather, they provide us with a framework to help build effective management systems that deliver continual improvement in environmental and energy performance.
DJSI/Corporate Sustainability Assessment by S&P Global
Climate change is the single biggest and most urgent environmental challenge of our time. We strongly believe that as a global company, we have a key role to play in tackling climate change.

To evaluate the sustainability practices of large companies, the Corporate Sustainability Assessment (CSA) was created, which is carried out by S&P Global. We achieved a perfect score this year for the 'Environmental reporting' and 'Climate Strategy' in the environmental dimension.

In 2020, for the first time, the CSA also included 'Packaging' as an assessment pillar applied to Tobacco industry. We were recognized as an industry leader in this area. We are further strengthening our commitment to packaging and product material sustainability, through packaging reduction initiatives and the introduction of new targets relating to recyclability and recycled content of our packaging.

Read more on Dow Jones Sustainability Indices and S&P Global CSA.
CDP A List and Supplier Engagement Leader
In 2020, we achieved a place on CDP's prestigious 'A List' for tackling climate change as well as acting to protect water security for the second consecutive year. In addition, CDP recognized us as a global leader in engaging our supply chain in addressing climate change. This marks our second recognition for CDP Supplier Engagement Leader following 2019.


We are delighted to be included in the CDP's 'Climate A List' and 'Water A List' for the second consecutive year. This clearly reflects our continued efforts to reduce our environmental footprint and our transparency in disclosing information.
Kazuhito Yamashita

Member of the board,
Chief Sustainability Officer, Compliance and General Affairs
(As of 31 December, 2021)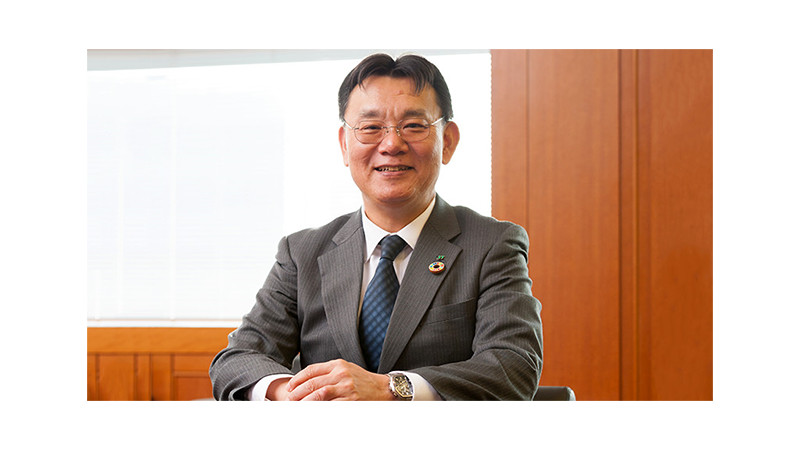 You can find submissions here: CDP Climate 2020, CDP Water 2020.
A greener approach to procurement
Green procurement is critical to improving environmental performance. We appointed our first Sustainability Procurement Manager within the Global Supply Chain (GSC) division of our international tobacco business. The purpose of this role is to lead sustainability related initiatives, mainly for packaging and other relevant categories, support sustainability activities to achieve the JT Group Sustainability targets, and engage with suppliers on sustainability topics through close collaboration.

In our Japanese operations, we have green procurement guidelines to ensure that the products and services we purchase cause minimal environmental impact. These guidelines include lists of green products and services, such as stationery, computers, and transportation services. We review and update the guidelines periodically, based on the availability of new products and services, and monitor how many of the listed products and services we purchase.

Our green procurement approach is not only about purchasing goods and services. We also encourage and work with our suppliers to improve their overall environmental management and performance. Energy efficiency is one of the key criteria for the purchase of goods and services in our Global Supply Chain division. In 2020, we initiated the Green Mobility Program in our international tobacco business, to help decarbonize our fleet and purchase greener fleet vehicles.
Building environmental awareness and expertise
Across the Company, we strongly believe in the importance of raising awareness of environmental issues among all employees. To do this, we run training and awareness campaigns every year, and we regularly publish articles and updates on our Company intranet.

To improve the environmental performance of our operations, we have appointed personnel responsible for environmental management at each of our business sites. These employees are trained in environmental management systems and the relevant regulatory requirements. We also offer a more advanced course for staff who are responsible for internal auditing and reporting environmental data.

In addition, our internal auditors go through a certification process to ensure that we apply a consistent approach across the JT Group.

As a further step to raise awareness of environmental issues and our sustainability initiatives, we hold annual 'Sustainability Days'. One of the focus areas is the environment: there are always many activities and events at a global and local level, including information sessions on emissions, resources, and waste.