Corporate profile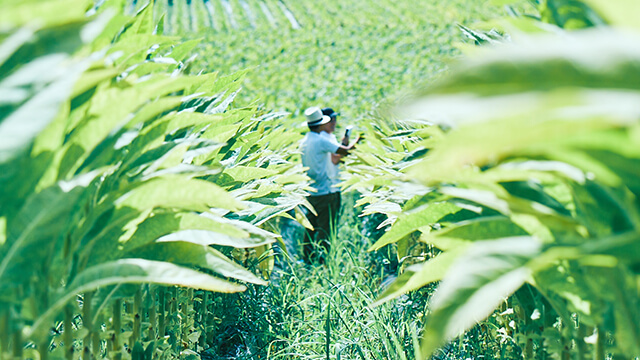 Name

Japan Tobacco Inc.

Head office

1-1, Toranomon 4-chome, Minato-ku
Tokyo 105-6927 JAPAN

Date of establishment

April 1, 1985
Paid-in capital

¥100 billion

President & CEO

Masamichi Terabatake

Number of employees (As of December 31, 2021)

55,381 (Consolidated) / 7,154 (Non-Consolidated)
Revenue
(Results in FY 2021)
The JT Group is a leading international tobacco company with sales in more than 130 countries/regions. Our internationally recognized brands include Winston, Camel, MEVIUS and LD.
We are also active in pharmaceutical and processed food businesses and we expect them to establish a foundation for future profit contribution, as we strive for sustainable growth.
Revenue breakdown by business segment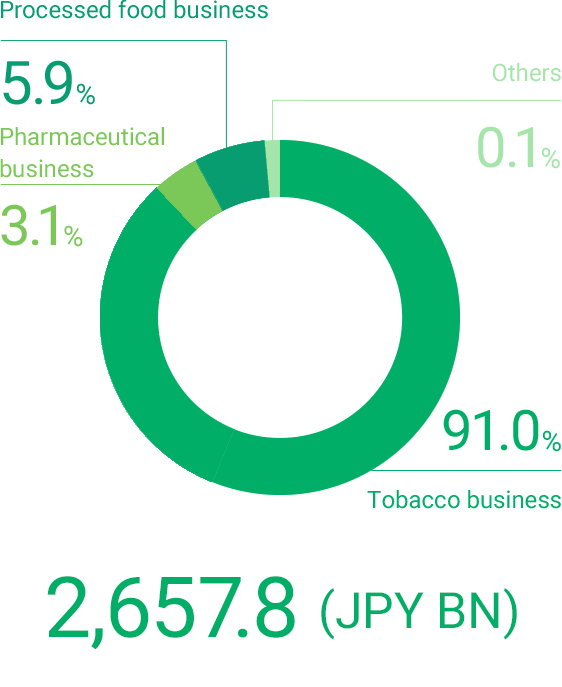 You might also like...