The 4S model
We strive to fulfill our responsibilities to our valued consumers, shareholders, employees and the wider society, carefully considering the respective interests of these four key stakeholder groups, and exceeding their expectations wherever we can.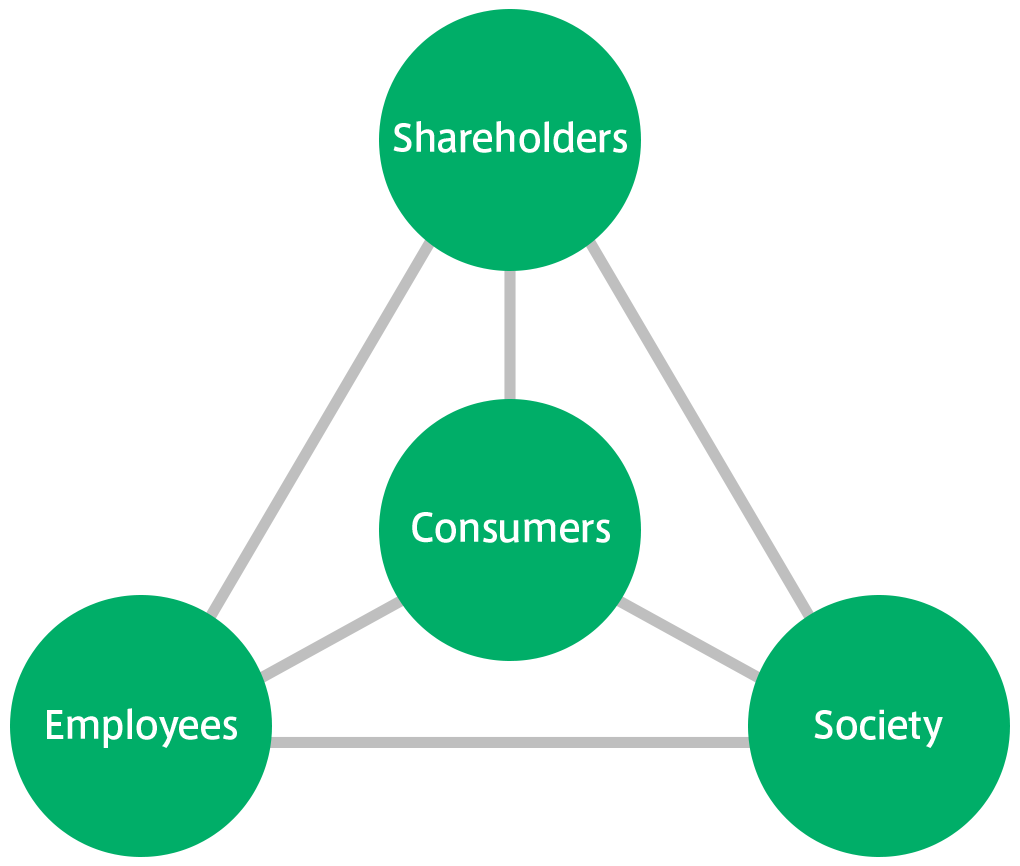 Consumers, shareholders, employees, and society - these are the four stakeholder groups (4S) at the heart of everything we do at JT. Our commitment to serving these groups is represented in the 4S model.

We always try to exceed the expectations of our four stakeholder groups wherever we can, based on the principles of the 4S model. For our consumers, this means offering superior products that meet or go beyond their evolving needs. For our shareholders, we aim to enhance returns based on our profit growth outlook and strike a balance between providing shareholder returns and investing in the business for future profit growth. For our employees, we will work to ensure that we maintain our reputation as a respected member of the community and a company that they can feel proud to be a part of. And we will continue to contribute to society as a whole, recognizing that our growth benefits from a sustainable society, and in doing so enhance our corporate value.

Our vision, based on the 4S model, is to achieve global growth by providing value unique to our Group. Our mission - our concrete action plan to achieve our vision - is to create, develop, and nurture our brands to meet consumers' needs while understanding and respecting the environment and the diversity present in society.
You might also like...