Our new Group purpose and purpose by each business can be found here
Our core business is tobacco, which generates nearly 90% of our consolidated revenue. Our conventional tobacco products are manufactured in over 30 factories around the world and are distributed in more than 130 countries. In addition to conventional tobacco, we have a Reduced-Risk Product (Reduced-Risk Products are products with the potential to reduce the risks associated with smoking.) portfolio which includes e-cigarettes and tobacco vapor products.

We recognize that cigarettes are a legal but controversial product. People smoke for pleasure but there are real risks that come with that pleasure. That's why we are as clear and transparent about our positions on smoking and health as possible, and we have policies that define our attitude to smoking and responsible marketing.


For more details on our approach to responsible marketing, please refer to our Global Tobacco Marketing Principles.

In the following four strategic focus areas, we cover our approach to sustainability across our tobacco business.
Our tobacco business value chain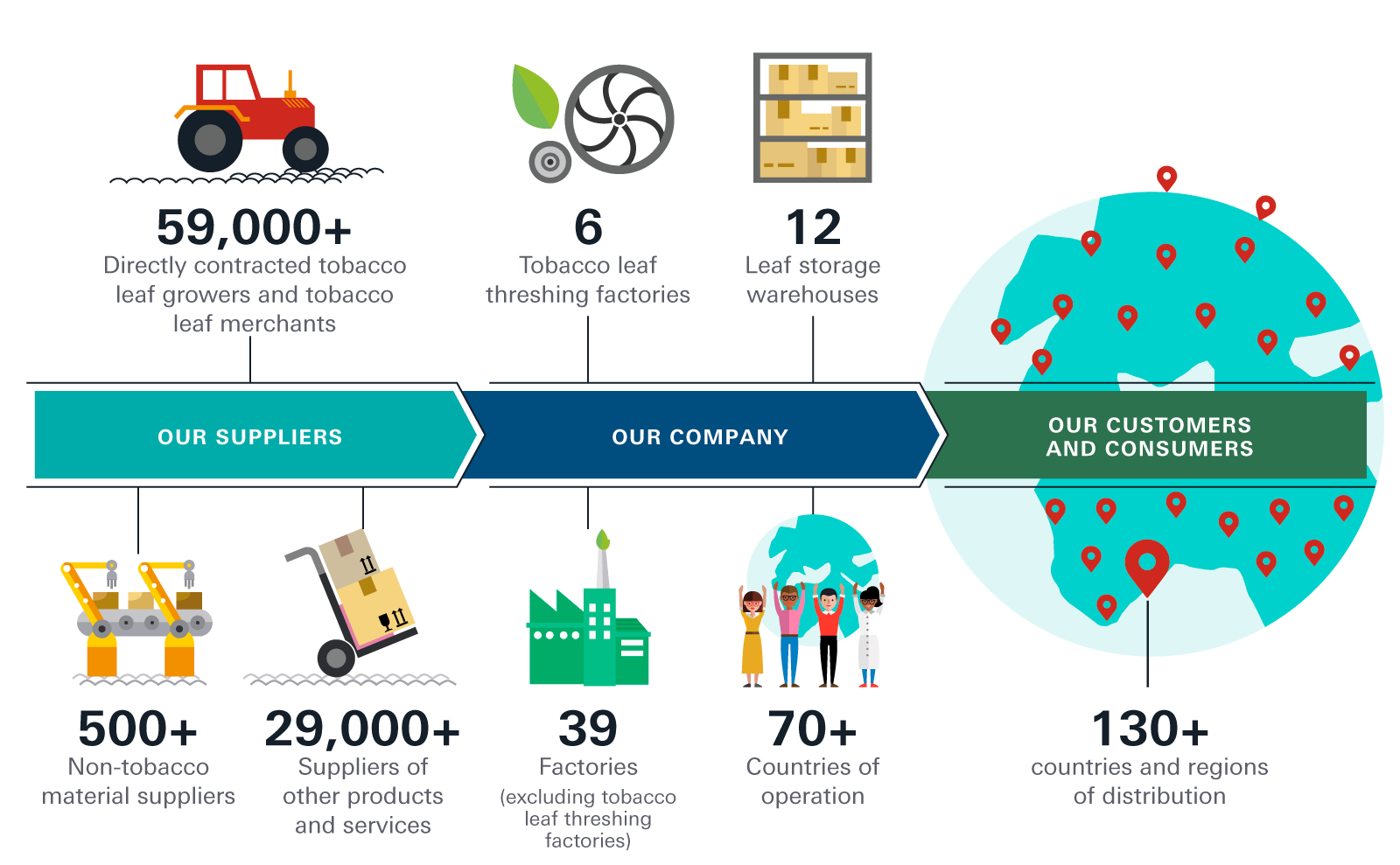 The four strategic focus areas of our sustainability strategy
You might also like...