Management principle
To pursue the 4S model
Under the 4S model, we strive to fulfill our responsibilities to our valued consumers, shareholders, employees and the wider society, carefully considering the respective interests of these four key stakeholder groups and exceeding their expectations wherever we can.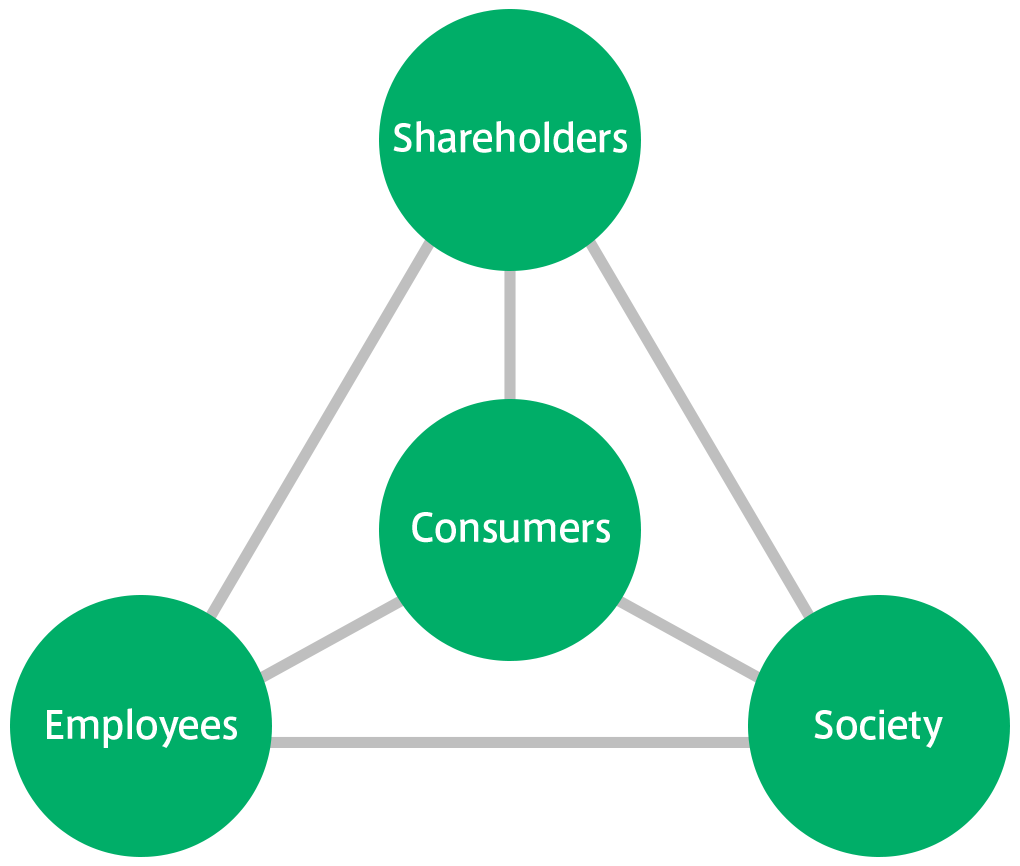 By pursuing the 4S model, we aim to achieve sustainable profit growth over the mid to long term. We firmly believe that pursuing the 4S model is the best approach to continuously grow our corporate value and serve our four stakeholder constituencies' common interests.
Consumers
We provide exceptional products and services that deliver value beyond fulfillment of diverse needs and preferences. To keep doing so, we will upgrade our innovation capabilities by leveraging our Group's diversity.
Shareholders
We aim to enhance shareholder returns by realizing the mid- to long-term profit growth, placing priority on striking a balance between profit growth through business investments and shareholder returns.
Employees
We aim to be an appealing, highly esteemed company for which our employees are proud to work. While evaluating employees fairly and transparently and supporting their personal growth, we aim to foster a corporate culture that respects and embraces diverse values.
Society
In order to fulfill our responsibility as a member of society and contribute to society's sustainable development through our business, we will work with a wide range of stakeholders and strive to resolve various issues together.
You might also like...