From 2019, instead of the Annual Report and Sustainability Report, we are publishing an Integrated Report. This report provides an enhanced understanding of how we create value today and in the mid- to long-term, for our investors and also for our stakeholders.
FY2019 Online content
FY2019 online content can be downloaded from this page.
Previous sustainability reporting
The JT Group Sustainability Report FY 2018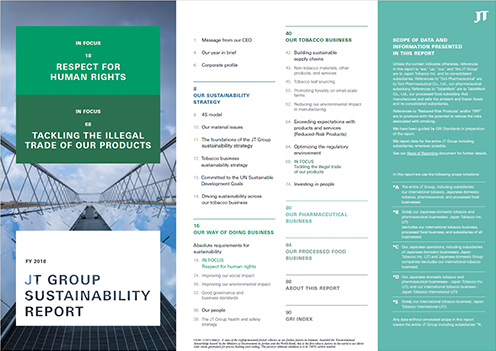 The JT Group Sustainability Report FY 2017
The JT Group Sustainability Report FY 2016
The JT Group Sustainability Report FY 2015
The JT Group Sustainability Report FY 2014
The JT Group Sustainability Report FY 2013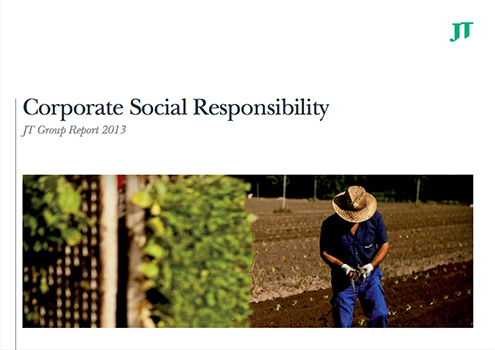 The JT Group Sustainability Report FY 2012